NASHVILLE JACK Daniel's TOURS
Nashville's Best Jack Daniel's Tour
Honky Tonk Party Tours invites you to take a distillery tour down to Lynchburg, Tennessee to experience a behind the scene's tour of the world's number one selling spirit, Jack Daniel's Whiskey. This exclusive Jack Daniel's distillery tour is a destination-focused whiskey tour to learn the history and the process of how the World's most famous selling whiskey gets from the barrel to your bar. Each tour comes with transportation to the Jack Daniel's distillery, a Jack Daniel's certified tour guide, a reserved tasting room for sampling, and a guided tour of the Jack Daniel's Disterlly and barrel houses. You will even get to see the home of Mr. Jack Daniel's himself and the infamous "safe." After your Jack Daniel's whiskey tour is completed you will be transported to the town of Lynchburg for lunch and shopping.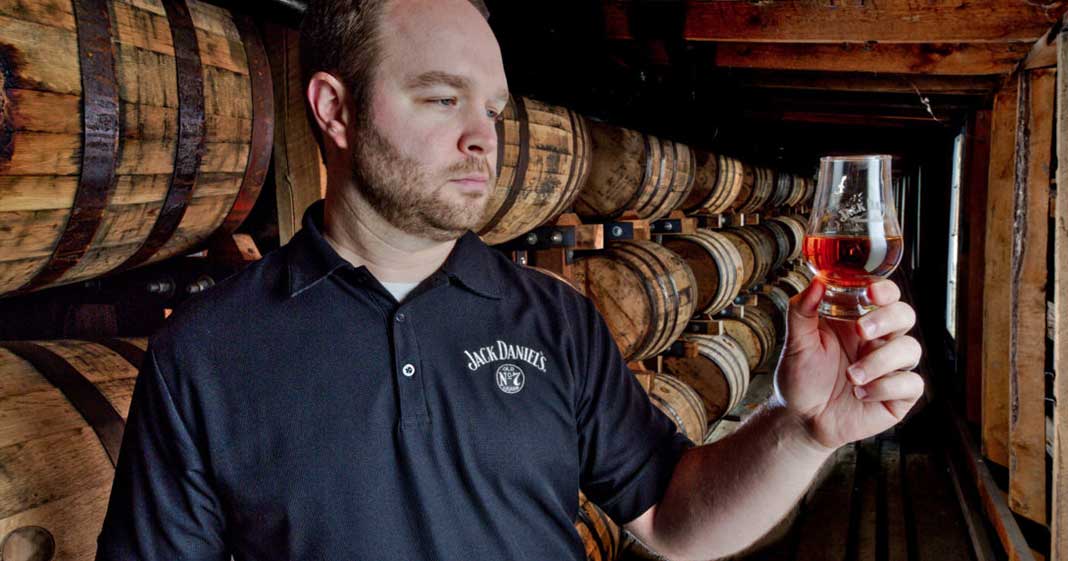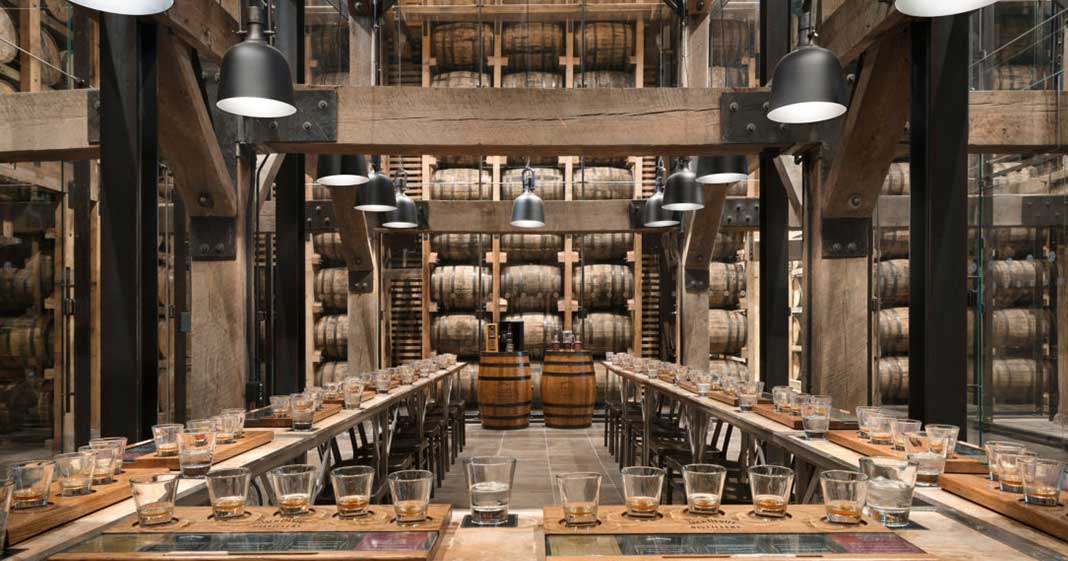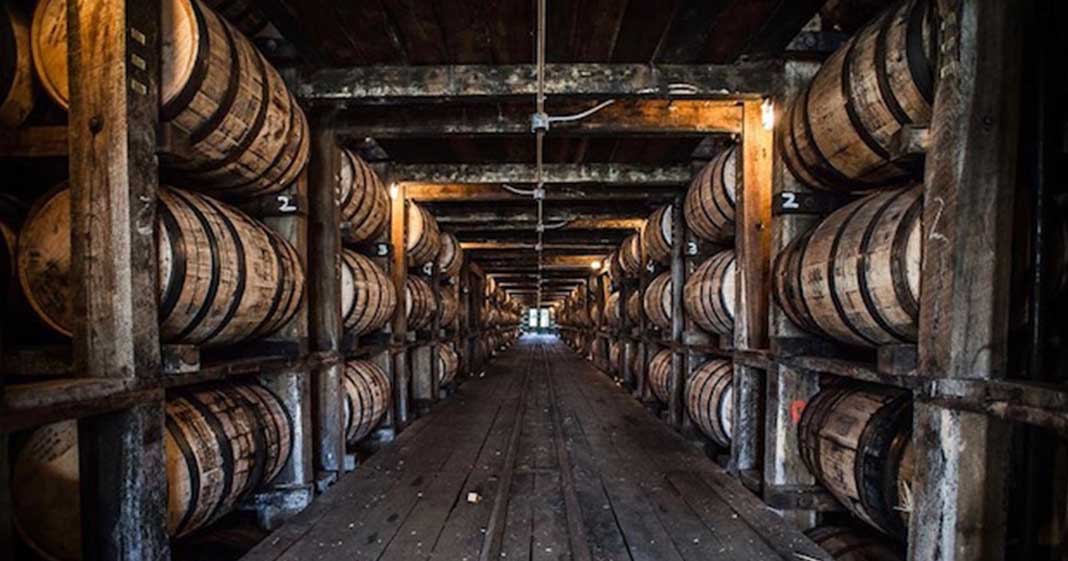 Request Booking
Simply fill out the form below and we'll contact you and set up your shuttle service booking.
YOUR VIP JACK DANIEL'S TOUR INCLUDES THE FOLLOWING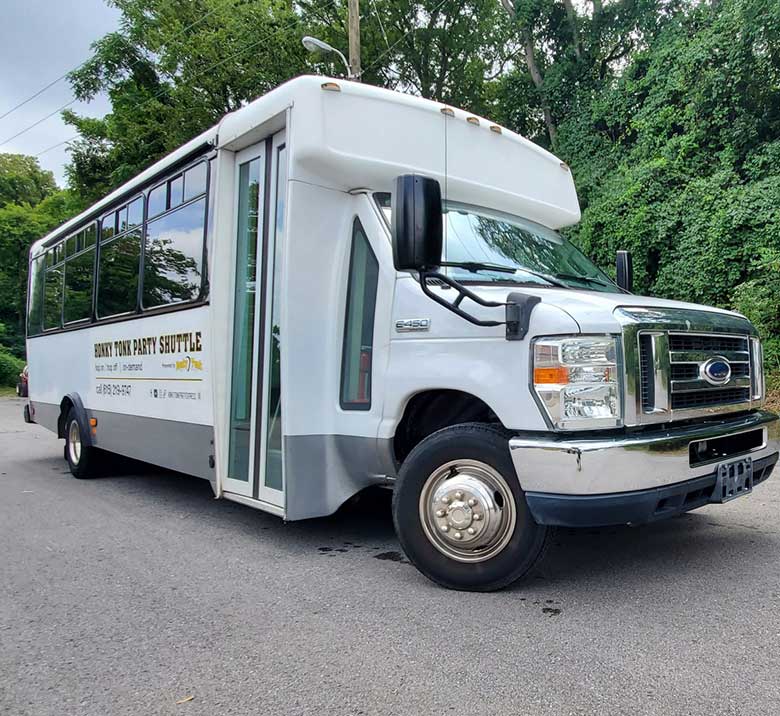 Transportation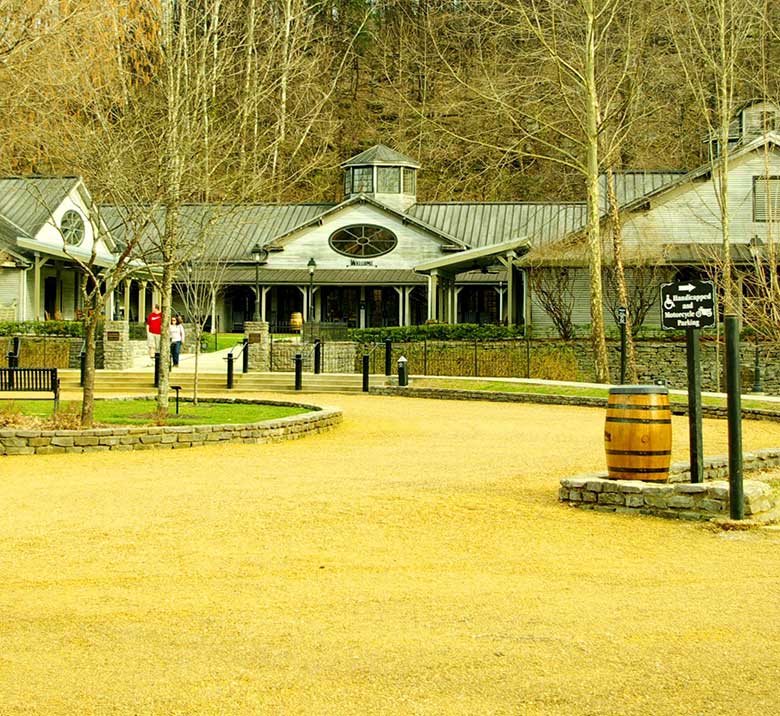 Whiskey Tasting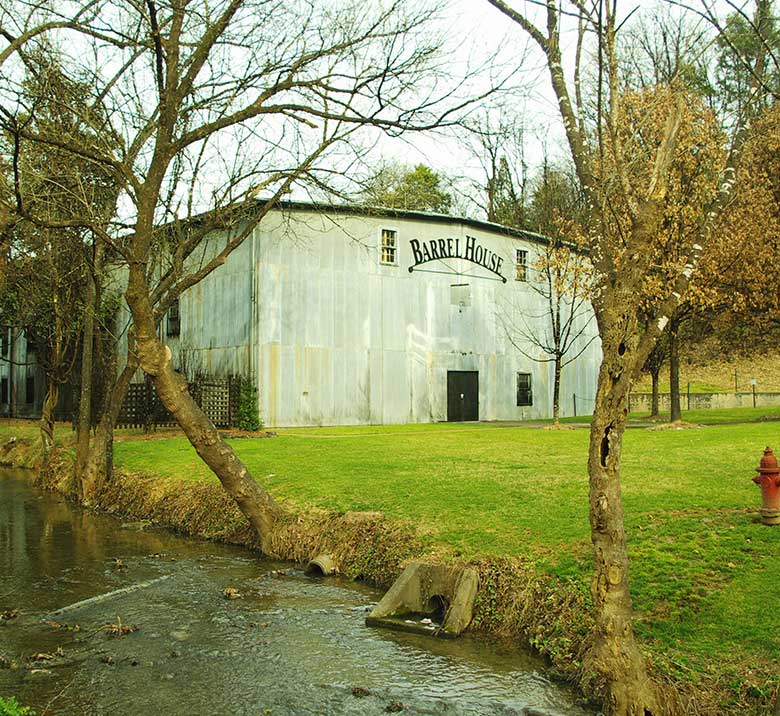 Photo Opportunities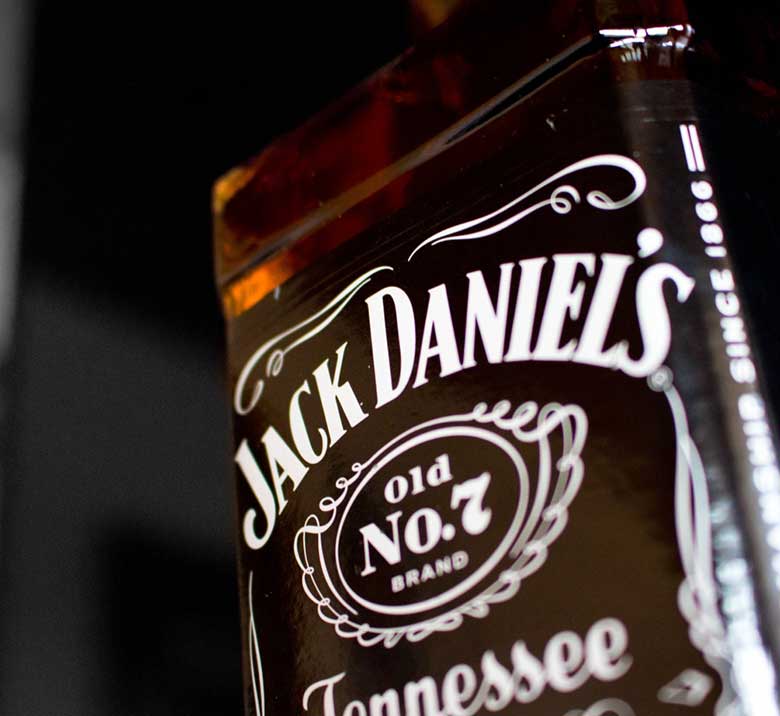 Reserved Tasting rooms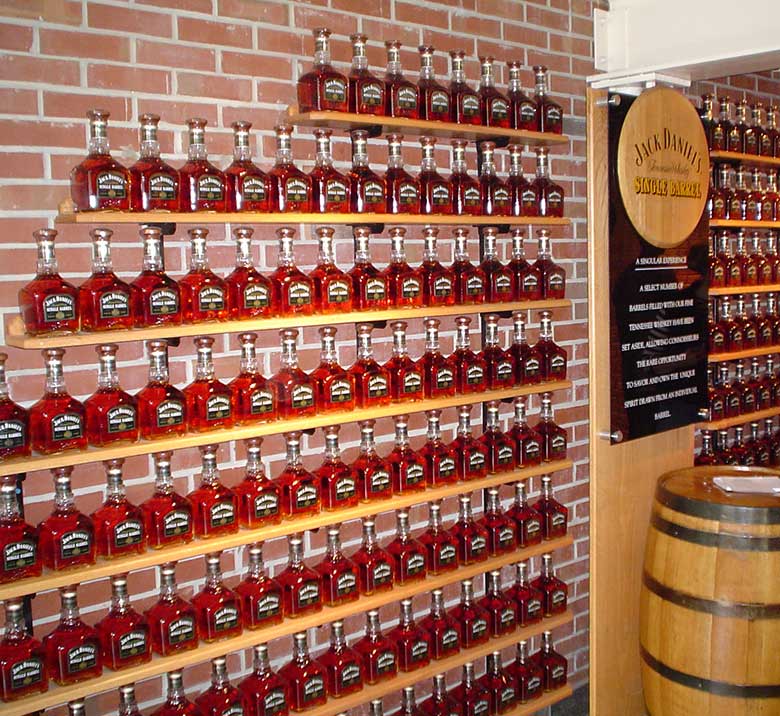 Distillery Tour
EVERY JACK DANIEL'S WHISKEY TOURS DEPARTS FROM OMNI HOTEL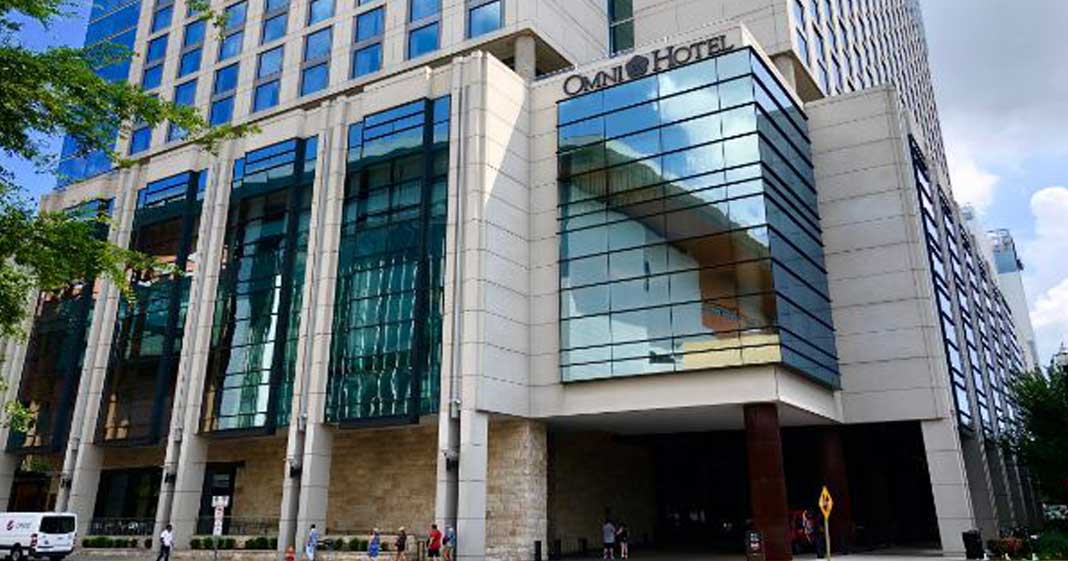 EVERY JACK DANIEL'S WHISKEY TOURS DEPARTS FROM OMNI HOTEL
Tours are offered Monday through Sunday
8:30am-3:00pm ( Roughly 6.5 hours)
25 max per shutttle
Call for custom tours & times
Prices listed are per person
Question 615-433-5594
ABOUT JACK DANIEL'S DISTILLERIES
The distillery registered by Jack Daniel in 1876, the Jack Daniel's Distillery in Lynchburg, TN is the oldest registered distillery in the United States, celebrating its 150th anniversary in 2016. Ironically, the town of Lynchburg is a dry county and also the smallest county in Tennessee even though it's home to the Jack Daniel's Distillery. Begining in 1884, Jack Daniel used his inheritance to start the distillery in what is known as the "Stillhouse Hollow." This location is called "THE SECRET INGREDIENT" to Jack Daniel's Whiskey, due to the natural limestone cave that provides mineral-rich, naturally filtered Tennessee spring water. In fact, the only way to legally call a whiskey "Tennessee Whiskey", is by using this limestone water source.
JACK DANIEL'S TOUR ITINERARY
8:00am Pick Up @ Omni Hotel

8:30am Depart to Jack Daniel's Distillery

10:00am Check-in at Jack Daniel's Distillery

10:40am Tour Starts

12:30pm Lynchburg

2:00pm Depart to Nashville

3:30pm Drop Off @ Omni Hotel
Distillery Roundtrip
Shuttle
(Private Party)
---
Nashville Whiskey Tour Includes:
Private VIP Shuttle
Up to 25 Guests
Private Tasting Room
Guided Tour Whiskey Sampling
Lunch & Shopping in Lynchburg

$1100
* +fees
* Booking subject to availability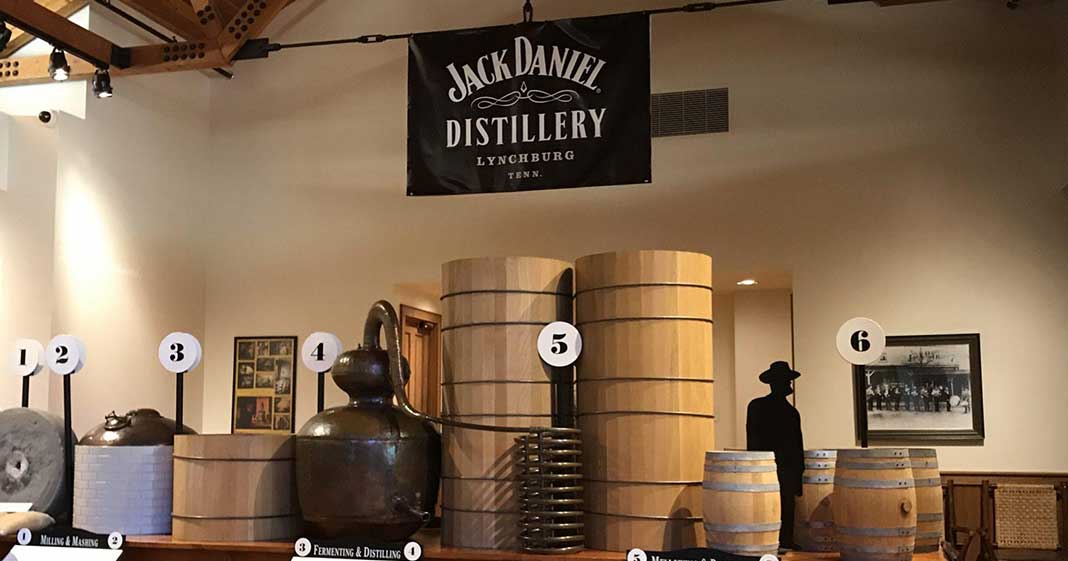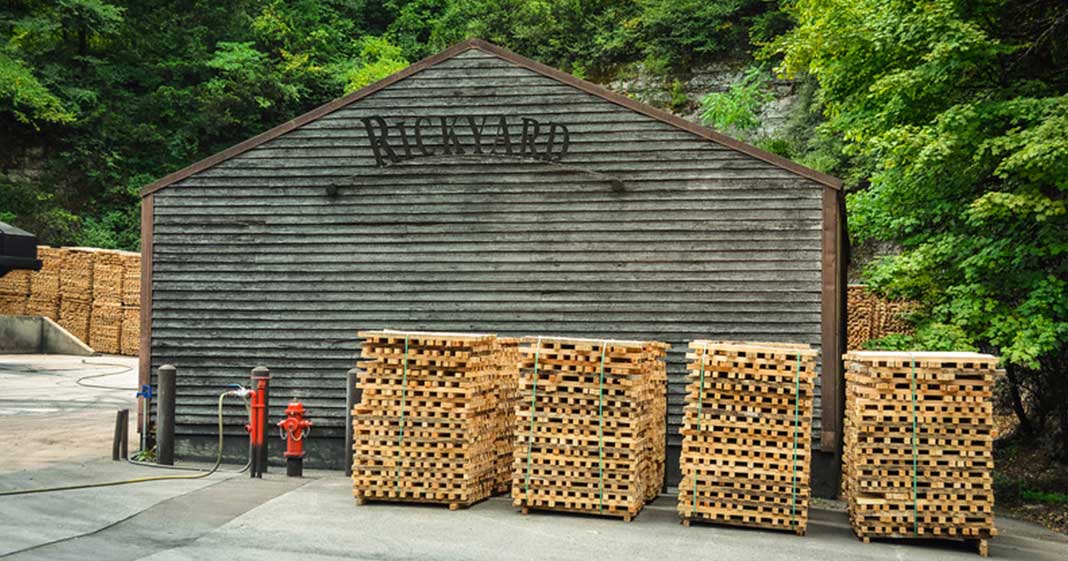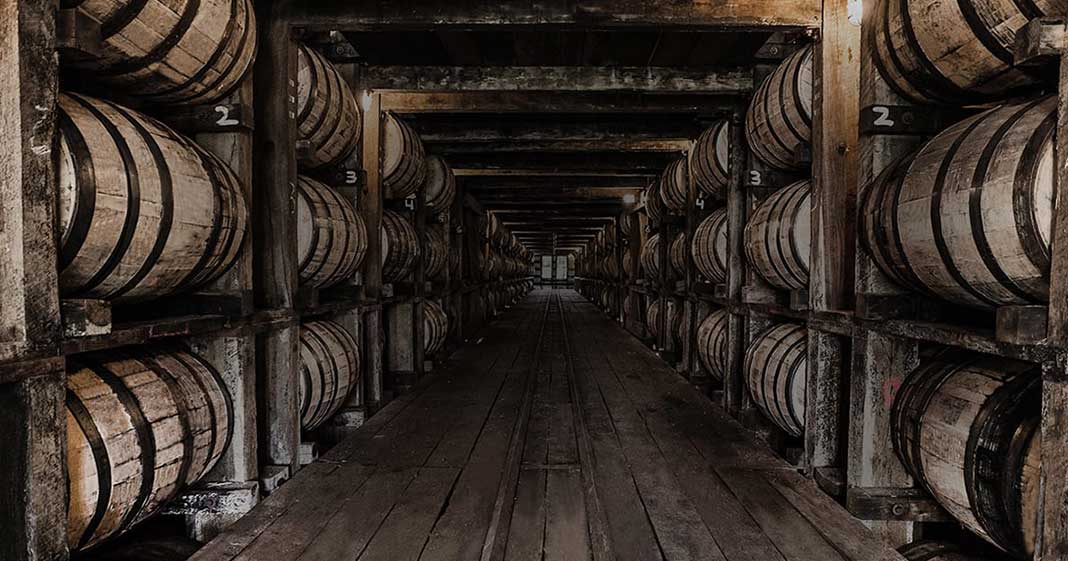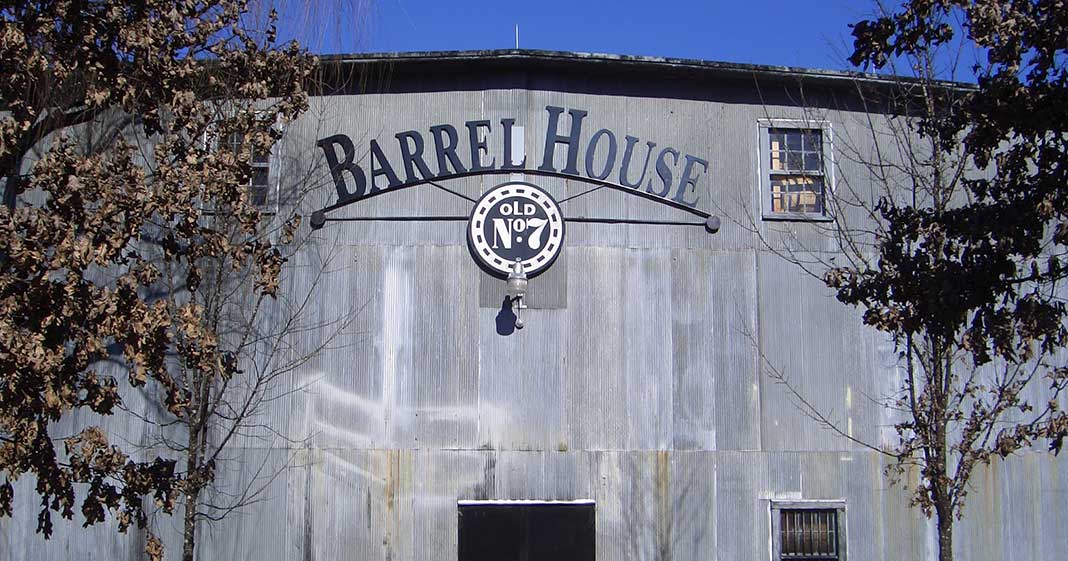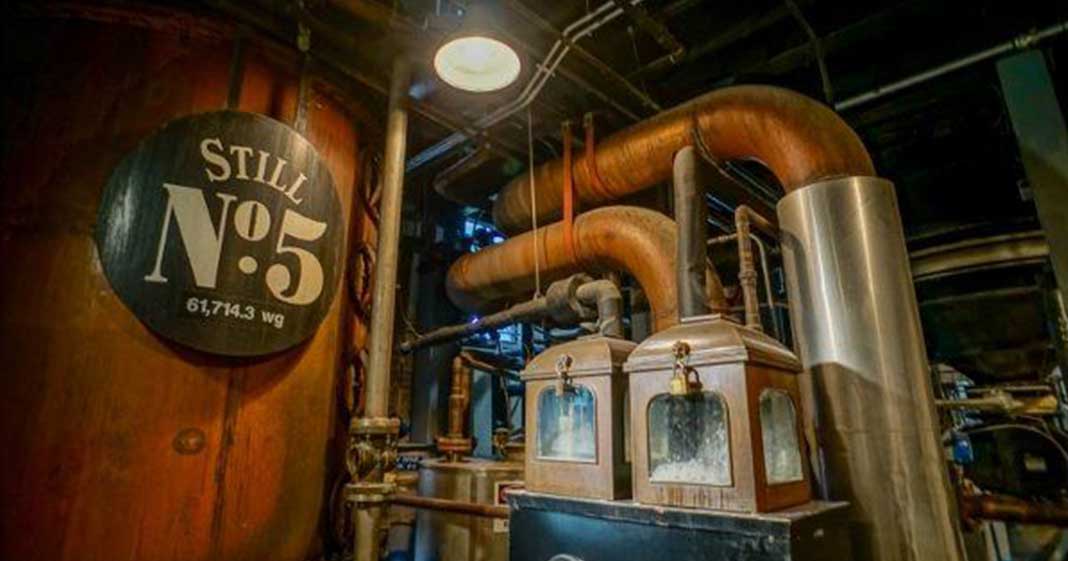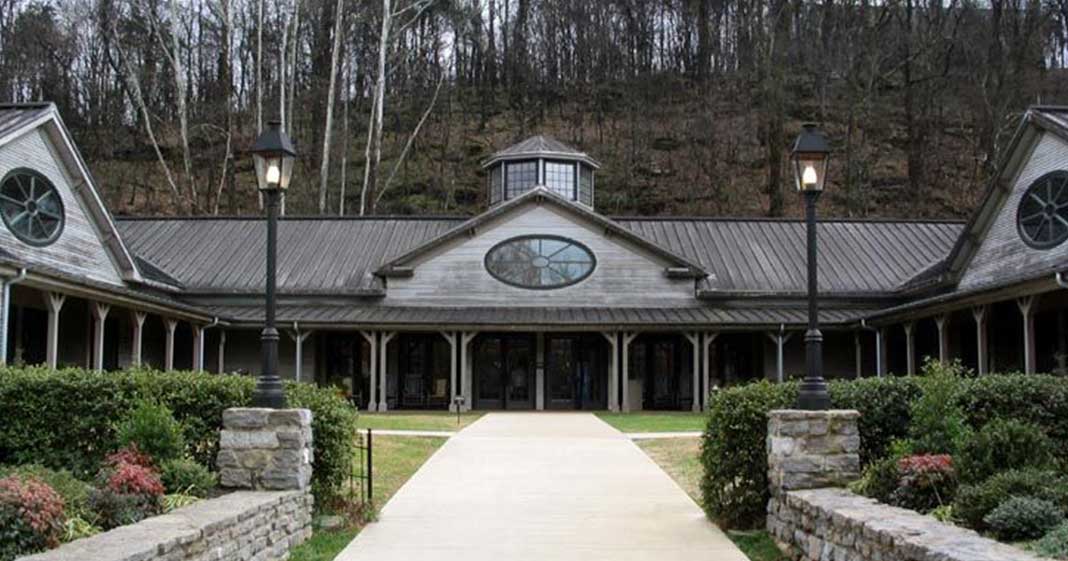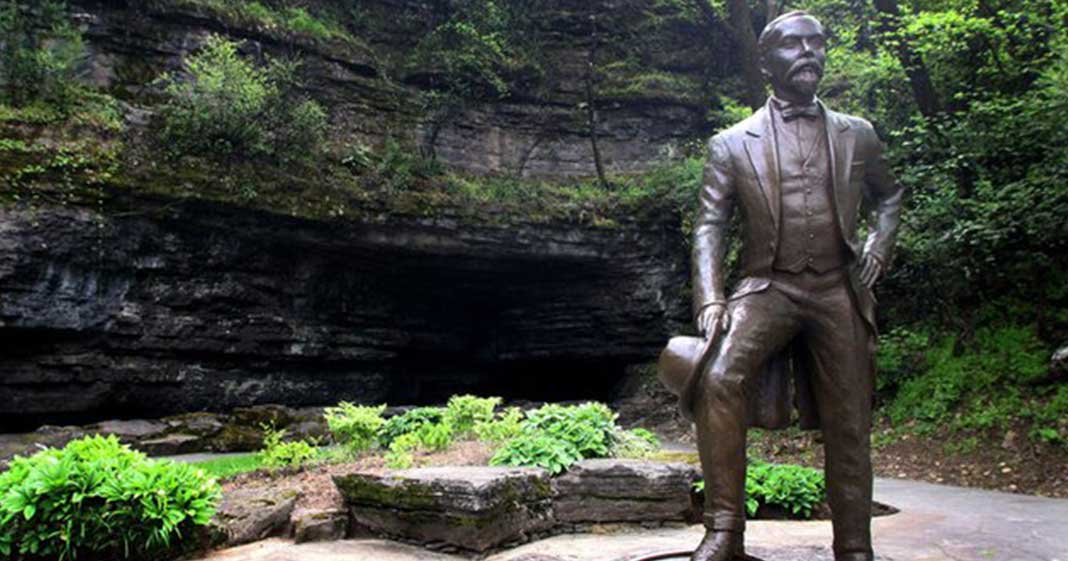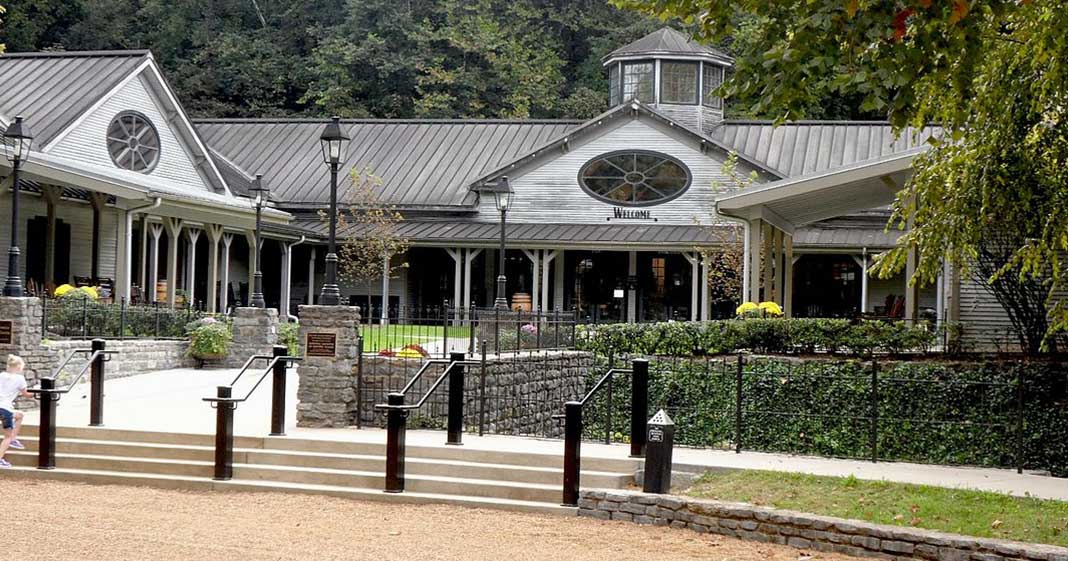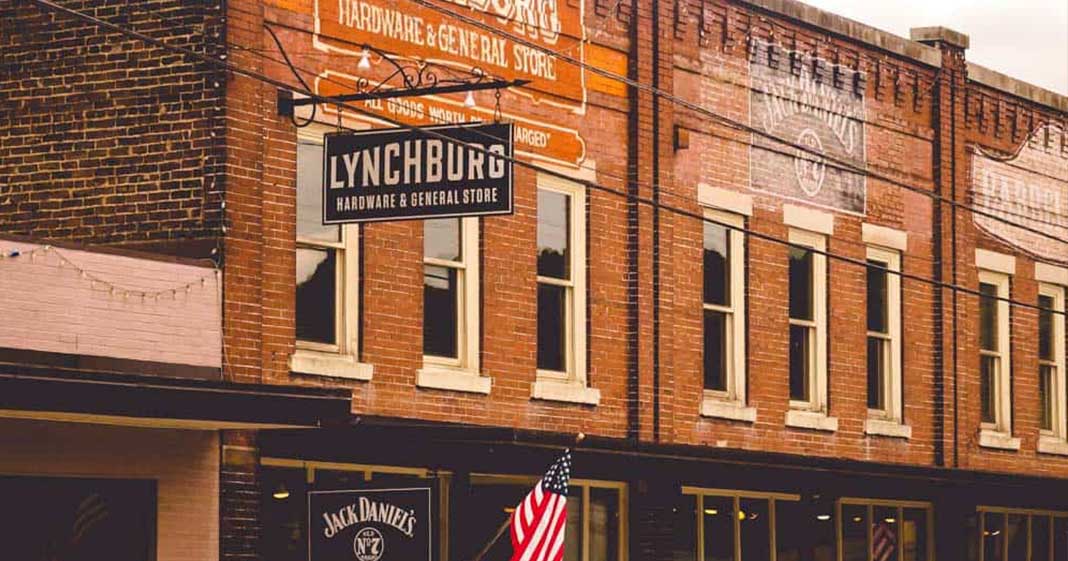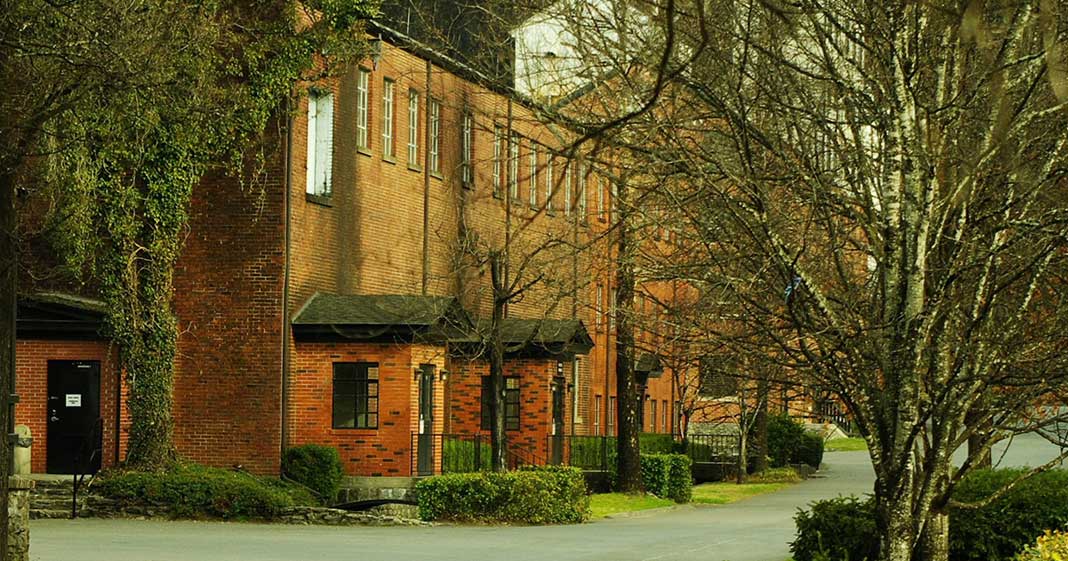 Have questions about our Nashville Jack Daniel's Tours?
Visit our FAQ page to see answers to some of the most common questions groups ask before embarking on one of Honky Tonk Party Tours unique destinations. Still, have questions? Feel free to contact us directly @ 615-433-5594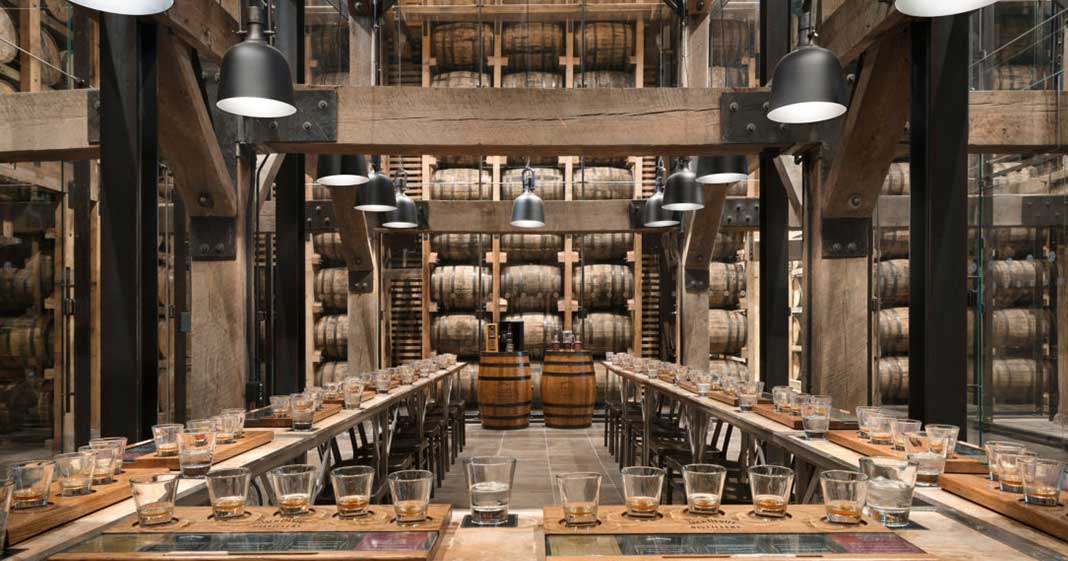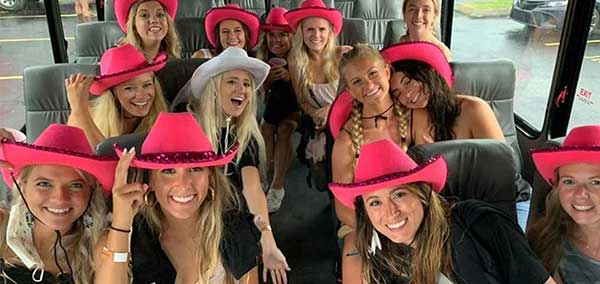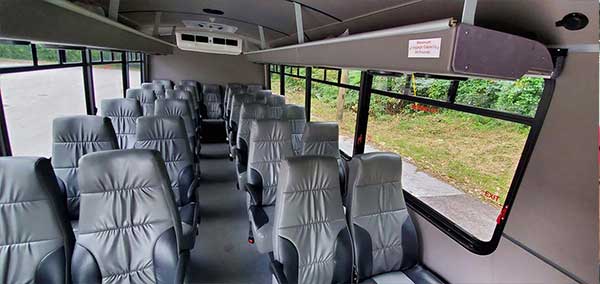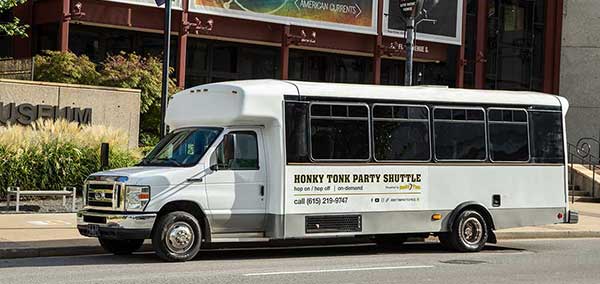 Our Nashville luxury shuttles are the perfect way to get your large group from point to point around Nashville safely and easily. Our services are offered 7 days a week and can handle most group sizes 5- 150 guests. Let us take the stress away from planning your next Nashville event. Book the Honky Tonk party Shuttle for your next Nashville wedding, event, or party!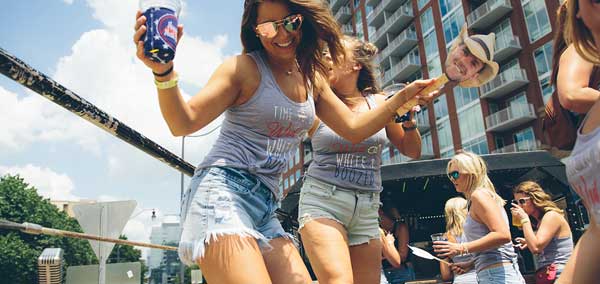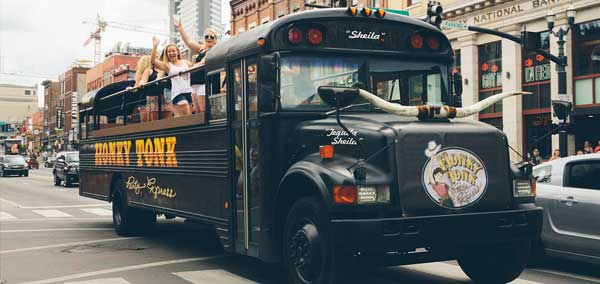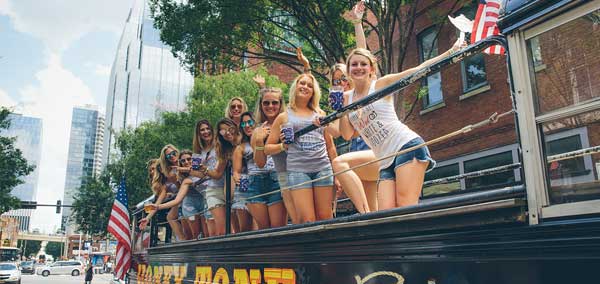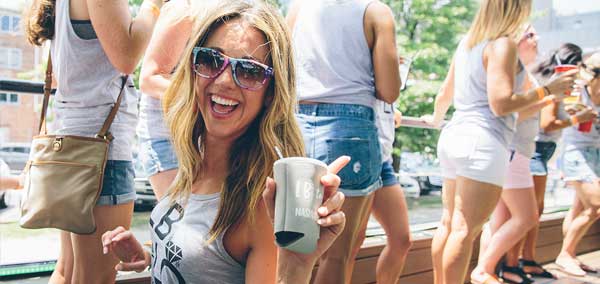 Our custom built, open-air party buses, are best described as "Mardi Gras meets Nashville." Your party bus comes complete with a large bar, coolers, ice, cups and VIP bartender. With an impressive sound system, a LED-lit dance floor and large benches for dancing and all with no roof! That's why they call us the ultimate party bus!