1Is there a restroom on the tour shuttle?
No. Our shuttle does not have a restroom onboard.
1Is growing cannabis plants really legal in Tennessee?
Yes, the farm bill of 2018 removed hemp as a controlled substance from the DEA
2Whats' the difference between hemp and marijuana?
The only difference is the THC potency, Tennessee law DOES not allow anything over .08%
3Will these products we sample have the same effect as marijuana?
Yes, if consumed in a larger quantity. We recommend talking to your doctor first before consuming.
4How long is the tour?
The tour is roughly 3-hours long with traveling.
5Will we visit a cannabis farm?
Yes, at the end of the tour you will tour an active cannabis farm.
6How old do you have to be to book?
18-years old to ride, 21 years old to smoke
7How many seats does the shuttle hold?
25-seats per shuttle with the option of booking (2) shuttles for a custom shuttle.
Arrington Vineyards Tour FAQ
1Are pets allowed?
Pets are not allowed at Arrington Vineyards unless they are ADA certified. No emotional support animals.
2Are picnic tables reserved?
No, Arrington Vineyards has a strict first come first serve policy on all outdoor tables.
3Are kids allowed on the tour?
The winery is a 21+ year or older tour, since drinking is happening we do not allow anyone under 21+ to go on our tour.
4Does Arrington Vineyards sell food?
Yes, Arrington Vineyardssells crackers, sausage, and assorted cheeses. Food trucks are also on-site every Friday, May through October.
Nashville Sightseeing Tours FAQ
Jack Daniels Distillery FAQ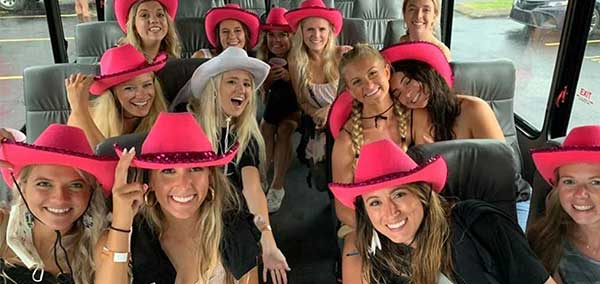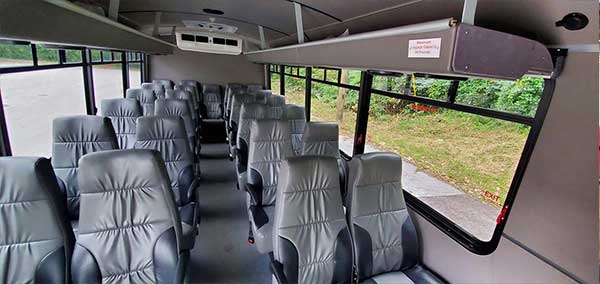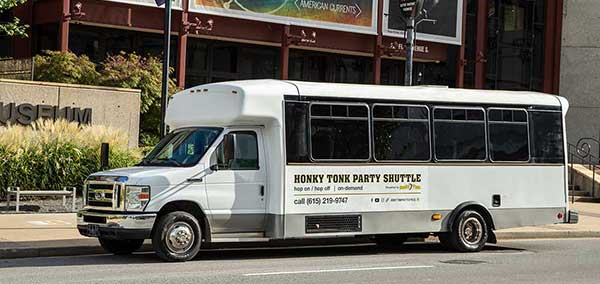 Our Nashville luxury shuttles are the perfect way to get your large group from point to point around Nashville safely and easily. Our services are offered 7 days a week and can handle most group sizes 5- 150 guests. Let us take the stress away from planning your next Nashville event. Book the Honky Tonk party Shuttle for your next Nashville wedding, event, or party!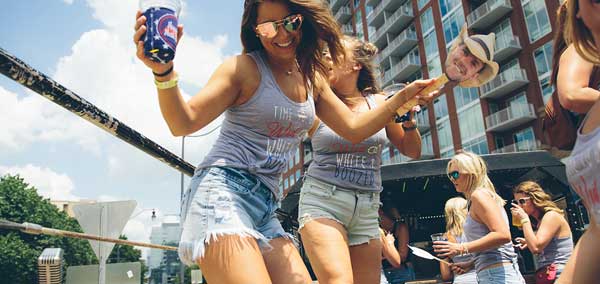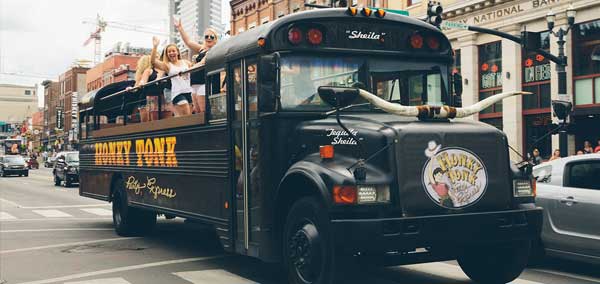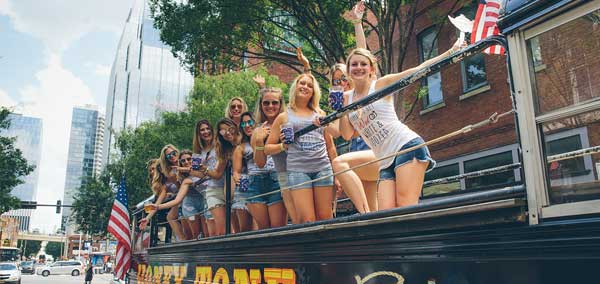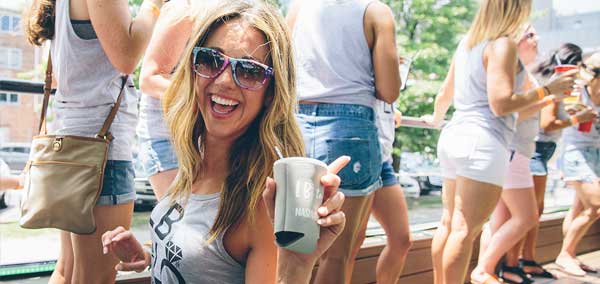 Along with Nashville's best shuttle service, we also offer a variety of exciting, scenic and destination-focused tours. Visit Honky Tonk Party Tours and browse our currently offered group, and single-seat getaways!